Psychology-based training to support change and deliver positive business transformation
Our transformational change training solutions
Transformational changes in business usually involve three main aspects, change to systems, changes to policy and process, and changes to the way people work together – the people aspect of change.  Equipping individuals with the right mindset and behaviours to thrive through change in advance of any major system, process or policy enhancements is a powerful way to facilitate the change programme, making it easier to implement and more successful overall.  Any investment in your people to deliver change most effectively is ultimately an investment in your organisation's reputation, productivity and resilience.
Our transformation change training programme focuses on 3 key areas:
In our experience, to equip your people to be open to change and be creative in their approach to new ways of working, so that they can rise up to meet new challenges and thrive, requires a specific mindset. The good news is, that this mindset can be cultivated by providing personal development tools to help people cope with whatever comes their way at work with enthusiasm, adaptability and resolve.  Harnessing this truly positive mindset for all should be at the heart of any transformational change programme. 
This mindset sees people who actively seek out and embrace responsibility, are happy to take ownership of their roles and maximise their contribution on a daily basis to the benefit of all.  They see a clear way forward when faced with new challenges, barriers or obstacles to progress and are able to move quickly towards practical solutions.  Underlying this determination for success and progress lies a firm optimism that there is always a solution that creates benefit for any stakeholder, whether that be a customer, colleague, partner or supplier. 
People with this transformational mindset have respect for the views of others in their way of working.  They are able to listen to really understand, and carefully consider what others have to say.  They are highly motivated with a strong and inherent belief that they really can and do make a difference, and confident their contribution is worthwhile.  Our experience shows that the ultimate transformational change mindset is most successfully developed in an organisational culture where individual contribution is recognised and valued.
There are key attributes that can be developed and nurtured in all members of an organisation to ensure they thrive through change.  Central to the toolkits that MGI Learning provides is a laser-sharp focus on helping people demonstrate behaviours which show a positive and productive mindset to others through everything they say and do, 100% of the time.  You can create an inspired culture in your organisation that excels at change by equipping people with the language and action tools that demonstrate their willingness to leap into the change process and drive it forward with you.
We have identified seven important behavioural competencies that are essential to support a transformational change process, across any organisation.  The MGI Learning toolkits are designed to ensure every person will gain the ability to:
Have solution orientation or positive focus
Listen to understand
Use clear communication
Be assertive
Be non-defensive
Persuade, influence, negotiate and convince
Be empathetic
When you nurture all of these aspects into highly competent, embedded behaviours you lay a firm and durable foundation upon which to build the change process.
As you embark on a transformational change business strategy and determine that equipping people with the optimal mindset and behaviours will make that change successful, there needs to be certainty that any investment is going to be long lasting, and that changes really will endure. 
There is a simple formula we use at MGI that underpins and guides any training programme which we refer to as A + B = C.
A is any training intervention that you undertake, clearly aligned to your expected goals and outcomes and tailored to your needs.
B is the vital preparation and embedding activity that should support any learning events or activities to ensure longevity.
C is the resulting changes in behaviour and the improvements in business metrics that must be delivered.
By working through a straightforward and clearly defined set of activities we create a tailored Plan on a Page to navigate the change process, developing a clear line of sight from the training interventions through to the embedding activities, and then to the outcomes targeted.  Our Plan on a Page ensures every member of the team is able to appreciate and buy into the end goals before the process has even begun.
Benefits of psychology-based training during business change
Our founding principle at MGI Learning lies in a quote from Mary Gober, expert in the field of employee engagement, customer service and change.
"Everything you think, feel, say and do is either a service or a disservice to yourself and everyone around you."
What you think and feel is shown to others through what you say and do, and this is why it is essential to equip people in any working environment to have a productive, solution-focused mindset that they clearly demonstrate to others through consistently positive, optimistic and respectful communication. Equipping people with self-awareness and self-management tools helps to define and build their resilience muscle giving them strength and confidence during times of change.  Helping them to communicate in a positive way will engender better responses from others which in turn bolsters the optimal mindset and drives culture change. By addressing both of these aspects in tandem in a carefully constructed learning intervention, rather than one or the other, gives a more complete, overarching suite of tools to help people cope and ultimately flourish at work.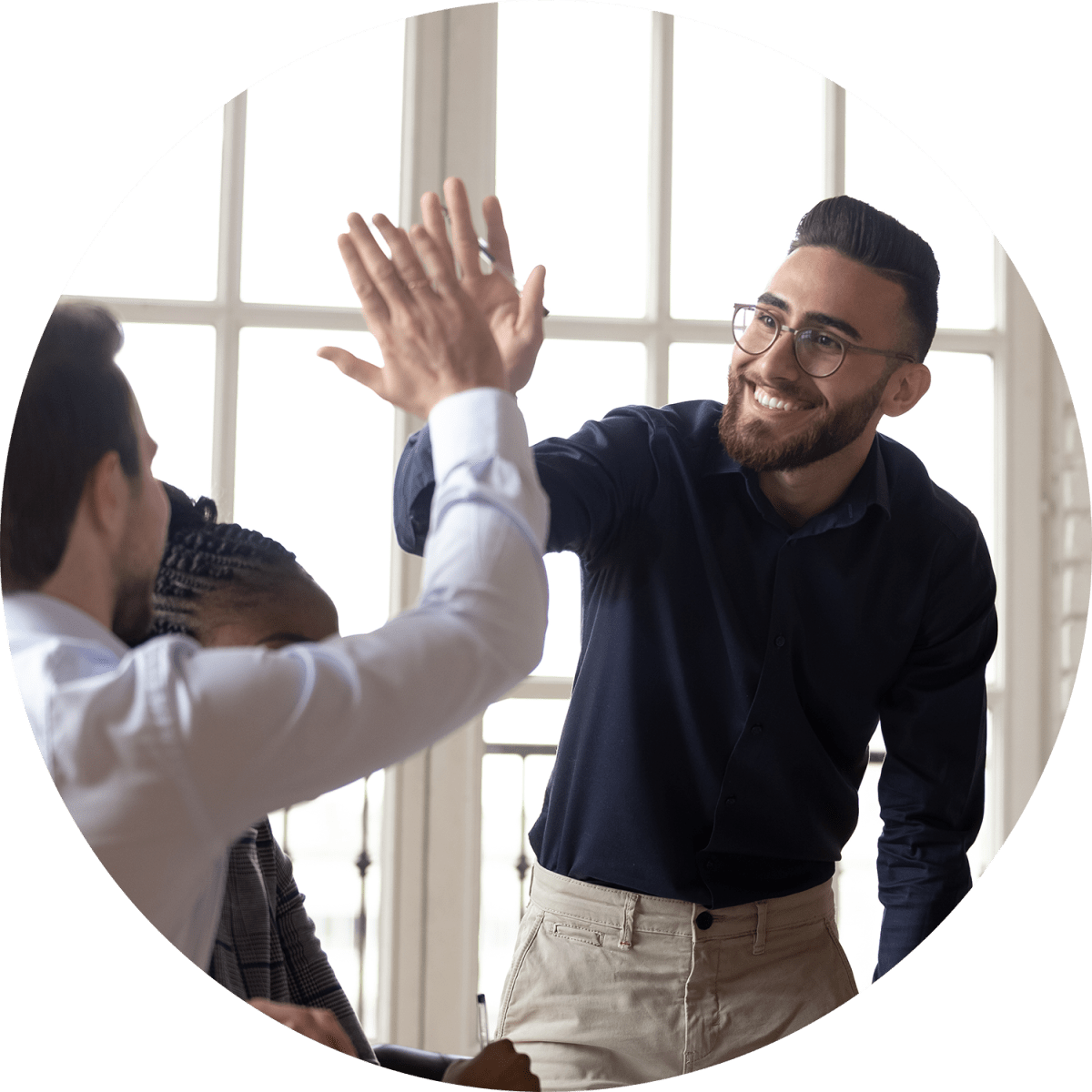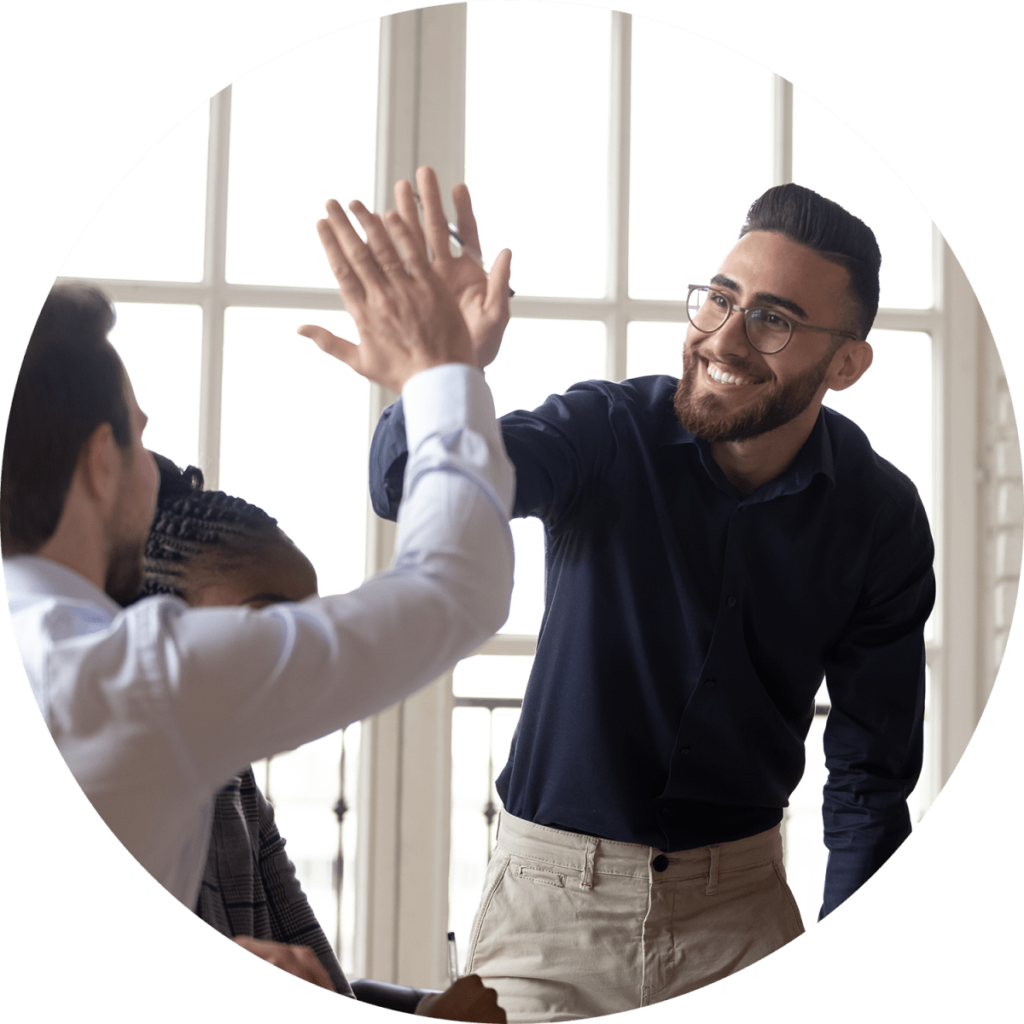 Our proven training solutions and Toolkits benefit organisations in the following ways:
Transformational training tools – our Mindset, Language and Actions Toolkit
Mary Gober's inspirational Mindset, Language and Actions Toolkit has been likened to having an optimal human operating system in your organisation.  It is powerful because it taps into what people think, feel, say and do, equipping them with self-management and communications skills to manage anything that comes their way at work in a positive, solution-focused manner.  By adopting and consistently using the tools from the Mindset, Language & Actions Toolkit across every aspect of an organisation, resilience improves, a culture of ownership and responsibility emerges, and people are infinitely more engaged in what they do each day, truly knowing that they make a difference.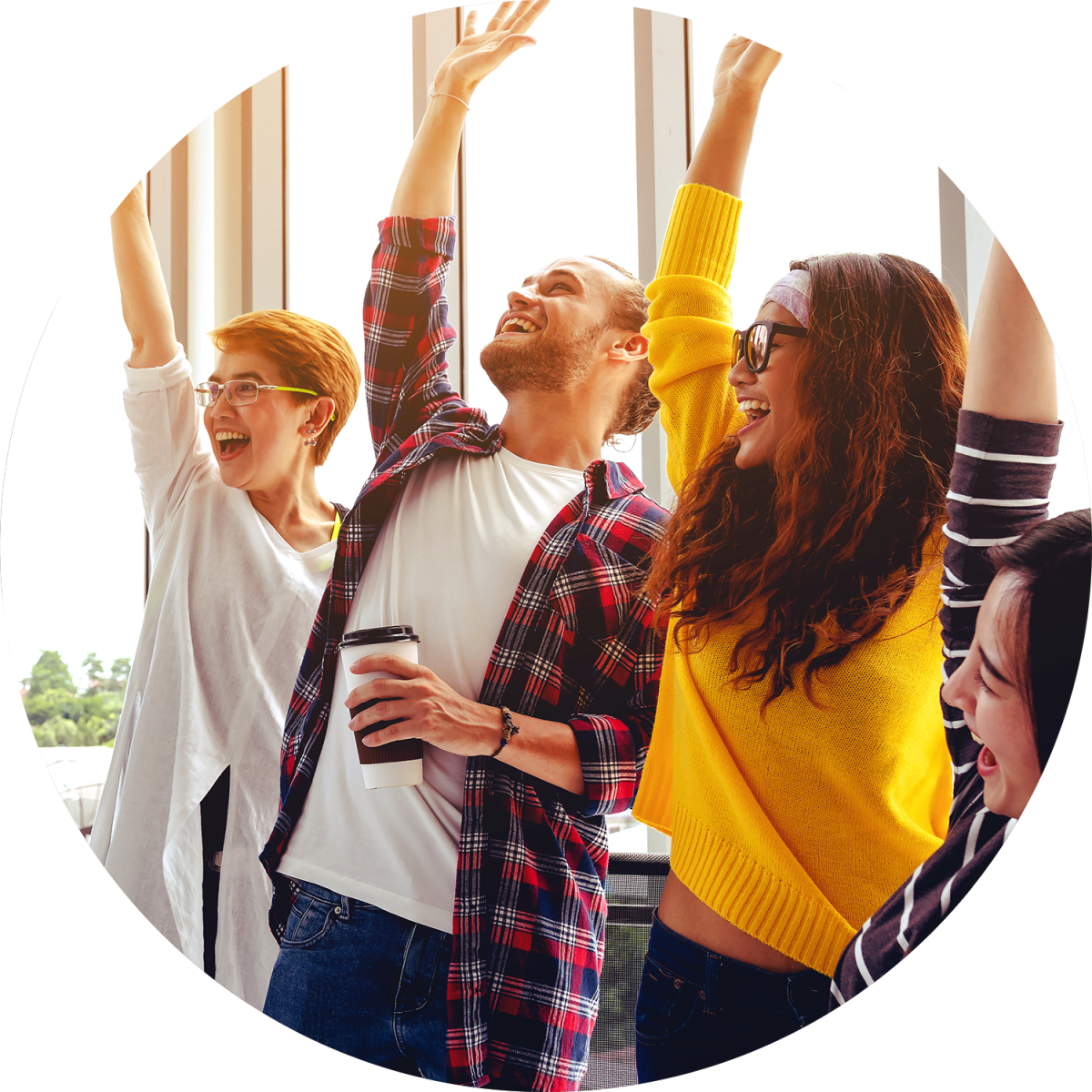 Blended learning and eLearning tailored to your business needs
Participants in MGI's engaging Learning Journeys understand and deeply absorb new skills, continuing to grow their confidence and capability so that they can flourish in their roles.  Starting with learning experiences either in-person or via eLearning, participants learn the MGI toolkit tailored to your organisation's needs and outcomes, followed up by individual and team based embedding activities also delivered in-person or online.  Any in-person experiences can be delivered in a training venue or virtually over Zoom or Teams.
We start with a thorough diagnostic process to establish the outcomes you need to achieve, and then tailor the learning journeys to ensure the highest level of buy-in and motivation to learn and progress.
MGI's Mindset, Language & Actions Toolkit is also available as an engaging and interactive eLearning experience.  Combining inspiring video-based teach with digital activities including quizzes and deepening exercises, the eLearning delivers a highly cost effective and convenient way to lay the behavioural foundations for transformational change programmes.
How do you make transformational change stick?
Our training works due to our winning formula for making the skills stick – A + B = C. Having the confidence to know that any training initiative will deliver the measurable results you want is always first and foremost in the minds of decision makers as they consider potential investment in their people.  With MGI you can be completely confident that the investment you make will deliver the results we define together in an upfront diagnostic process, and we can clearly show you how.
We have a wealth of experience garnered over the last 21 years across an array of organisations around the world, honing and perfecting our proven formula for success. 
The Transformational Change Toolkit is based on our proven Embedded Learning Blueprint which is tailored and focused on the change outcomes you want to achieve. This blueprint is presented as a Plan on a Page, and details every aspect of the learning experiences, the embedding process and the results, both in terms of behaviours that will be developed and enhanced throughout, and the business metrics that will improve considerably.  By systematically working through the Plan on a Page while building momentum and positive engagement to make full use of the tools taught, you can be absolutely sure the results will follow.
We start the process by working with you to identify the measurable outcomes you need.  These can include wellbeing and behavioural outcomes as well as the more traditional outcomes such as customer satisfaction, employee engagement, productivity and financial results.
Working back from these outcomes we establish the positive change programme.  Typically, it will start by equipping people with additional tools and skills to develop their ability to:
Self-manage emotions and behaviour
Develop an Optimal Mindset focused on solutions
Work collaboratively to establish objectives and goals when working with others
Constructively question others for a win/win outcome
Communicate in a positive, constructive, appreciative and empathetic way
This is followed by an in-depth embedding process that supports and underpins whatever change you are looking to implement.  Our unique 9-point embedding wheel will support any change programme and will give a clear roadmap that works at the organisational, team and individual level to firmly and thoroughly establish new ways of working.
How our training programmes have helped other organisations
High street brand Superdrug wanted to make its customer service stand out. Research had informed them that 35% of customer complaints could be resolved with …
We partnered with Australia Post to engage and empower their people, equipping them with the tools and techniques to enable them to focus positively on what they can do …
Jetstar asked us to design and facilitate a training programme that enabled team members to deliver exceptional service to customers. They have now transformed …
We provided Network Homes with specific support for their new 'People & Culture' agenda which has driven significant improvements in employee engagement, …
MGI Learning continues to work in partnership with Optivo, one of the biggest housing associations in the UK, to transform organisational culture and customer …
Following the initial success of the programme for new Cabin Crew we broaden access to include Contact Centre staff, Engineering, Customer Care, On-line Sales, …
Measuring the impact of Mindset, Language & Actions training and transformational change
Accurate measurement of the training solutions we implement with our clients is central to the MGI change process.  Our approach to any programme is that it will result in measurable and tangible improvements to business results through the enhancements in desirable behaviours that our toolkits deliver.  Our unique FORCES model has proved time and again that customers achieve improvements in six important areas:
Financial
Operational (including productivity)
Regulatory or benchmarked performance
Customer satisfaction
Employee satisfaction, engagement and wellbeing
Social measures
When taking our customers through business transformation, we see metric improvements in these main areas:
Creating a truly customer-centric, customer service excellence culture requires people to have the right mindset and be equipped to always act and communicate positively in a solution-focused manner.  Whatever the situation, everyone in a customer-centric culture must be supremely confident in their ability to deliver the best outcomes for the customer, even in scenarios where they are not able to do exactly what the customer has requested. 
Equipping people to manage any situation, to be confident in their ability to handle whatever comes their way and to always communicate benefits and solutions first is always achievable using the Mindset, Language & Actions Toolkit from MGI.  It is proven to deliver outstanding results such as increases in Net Promoter Score, increased satisfaction scores and a significant reduction in complaints.
Underpinning many transformational programmes is the desire to help everyone in the organisation know, understand and be able to live the company values.  In our experience, most employees will buy into and embrace the overall concept of values and accept that they are a good and positive way to behave.  However, when asked specifically how they will demonstrate them, that is another matter.  Making the values relevant, real and truly attainable is at the heart of MGI's change programmes, and we do this by aligning our training toolkits to your values and presenting them as clear 'how to skills'.  This enables everyone to buy into and be completely confident that they have the tools to consistently demonstrate the company values in everything they do at work, every day.
Critical to high performing organisations which excel in their field are highly productive and positive business relationships, running through the entire organisation at every level.  These relationships determine everything that matters – employee engagement, customer satisfaction, operational effectiveness and thereby your financial results.  The cost of poor relationships with a lack of collaboration, a myriad of obstacles and barriers between teams and even towards customers hits right at the centre of productivity.
MGI's transformational change toolkits have been created to help everyone at every level build strong and sustainable professional relationships of accountability, collaboration and trust, thereby maximising organisational effectiveness, productivity and the ultimate success of the organisation.