The winning formula for a thriving customer services team


The winning formula for a thriving customer services team
As we move forward into 2021 and beyond, there is a huge opportunity to positively transform experiences for our people and customers. Customer services professionals are facing increased customer demands, adapting to different working environments, dealing with operational challenges and navigating ever-changing team dynamics. It's our responsibility, as leaders, to empower our customer service people to thrive, to handle anything that comes their way at work or at home and equip them with the practical tools they need to really believe that they make a difference.
Finding a winning formula is the ultimate goal for organisations that are focused on embedding a customer-centric culture within their teams. We've developed our proven, powerful approach over more than 20 years, bringing together a vast amount of experience, practical implementation, customer feedback and robust measurement. We know that with the right balance of people and technical skills, the customer service team can be your company's greatest asset, driving step-change improvements in customer satisfaction levels, exceptional customer experiences and empowered collaborative teams.
Mindset & behaviour – the foundations of great customer experience
Your customer service people are your greatest ambassadors, and armed with a positive, optimistic mindset and powerful, solution-based behaviours, they will be empowered to really make a difference to your customer's experiences and the experiences of their fellow colleagues. A healthy and resilient mindset will ensure peak performance across every aspect of their life, helping them to thrive at work and cope with anything that comes their way. This optimism will empower your people to respond positively and calmly to customers, evaluate with clarity and look for solutions, confident in their capabilities to get the job done.
The power of the mindset really comes into play when it's communicated to those around you. It's crucial that your customer services people harness an optimal mindset and develop the ability to confidently portray and communicate that mindset to others through their language and actions.
We call this the 'Reinforcing Loop" – mindset is expressed through language and actions; language and actions reinforce mindset. This is the winning formula that will empower your customer service teams to deliver exceptional customer experiences and drive satisfaction levels above and beyond expectations.
Mindset, language and action and the impact on customer perception
Let's take a look at some examples of how language can communicate a company's mindset and the actions being taken, and the impact of that language on customer perception. Consider these two real-life examples of organisations sharing the action they are taking as they reopen after lockdown.
Compare…
"We know that reopening isn't going to be easy but we are confident we can, and will, reopen in a way that meets government requirements and guidelines and always has your safety and the safety of our staff as our number one priority."
With…
"As the world adjusts to new travel norms and expectations, we're enhancing the experience for you, our guests, by redefining cleanliness and supporting wellbeing throughout your stay."
In these examples, you can see how vital it is to use positive language throughout, focus on the 'people' aspect first (the customer!) and communicate optimism. This applies to all aspects of customer service, whether written or verbal, and embedding these skills and practical tools within service teams will transform the customer experience no matter which journey they are on with you or what communication channel they prefer to use.
If the communication clearly states what is possible first before delivering disappointing news, starts with a positive statement, avoids the use of negative words like "unfortunately" and appropriately demonstrates empathy, appreciation, confidence and collaboration, the experience of the customer will be positive, even if the outcome was not what they were looking for.
Coupling an optimal mindset with the confidence to display that mindset to others through positive language and actions, is the winning approach to helping your teams deliver excellent customer experiences. They will remain motivated and optimistic, be able to handle anything that comes their way, build strong customer relationships, thrive through change and collaborate effectively as a team.
An optimal mindset for winning customer services
Now we understand how vital an optimal mindset is as a firm foundation to enable your people to give great service and create effective teams; consider the situation in your own organisation. If you lift the lid on your company and take a holistic look inside, do you see a positive, productive mindset in action? Are people taking ownership and responsibility or is there a culture of blame? Are they listening to each other and your customers with respect and understanding, and responding with the same? Do they believe they are making a difference every day at work?
There are four vital components of an optimal mindset that customer services professionals should demonstrate. These four pillars deliver the ultimate outcomes – a successful customer experience and positive customer satisfaction metrics. These are:
1. Ownership and Responsibility
People that have an optimal mindset actively embrace accountability and assume ownership for their responsibilities. They are driven by a desire to achieve positive results and motivated to seek a clear path forward when confronted with new problems and roadblocks. Their primary goal will be to see the process through from start to finish in a solution-focused manner, resulting in a sense of accomplishment, knowing that they have done their best for the customer.
2. Optimism
Optimistic people constantly display enjoyment, humour, and understanding in the workplace, which leads to several advantages for everyone, including higher productivity, the ability to thrive through change and improved well-being. An unwavering confidence and hope that there is always a solution and a positive outcome in any scenario, whether with a client, colleague, or supplier, underpins their desire for success and will keep them focused on delivering exceptional customer service.
3. Listening and Showing Respect
A fundamental component of an optimum mentality is the ability to listen intently, comprehend, and carefully examine what others have to offer. People who appreciate others' opinions and thoughts, understand that all feedback is valuable, viewing setbacks as crucial learning opportunities rather than threats. Teams equipped to deliver solutions tailored to their customers' needs rather than their own convenience will work to achieve long-term solutions rather than short-term fixes. They realise that explicit action demonstrates that they are genuinely listening and caring about the customer's needs.
4. Making a difference
People with a positive outlook are highly driven and have a strong belief that they can and do make a difference, that their contribution is worthwhile and that they have a clear purpose. Operating from the position of being safe in the knowledge that their individual contributions are recognised and respected will lead to higher productivity and successful outcomes.
Making the difference with language and action
Mary Gober, an expert in Customer Services and Employee Engagement, says that "Everything you think, feel, say and do is either a service or a disservice to yourself and everyone around you." What we think and feel is communicated by what we say and what we do. Focusing on embedding positive language and behaviour in customer service teams and using practical tools to bring the skills to life every single day is the key ingredient to a successful outcome.
Customer service leaders must support their people to focus on what they can do rather than what they are not able to do, find solutions and options to move forward, and communicate with customers positively and with empathy. When teams are empowered to define their own goals, choices and options and given the time to reflect on those, they will become more self-aware and more able to move from a negative place to a positive place. In turn, this is far more likely to result in a positive experience for the customer and stronger relationships with their colleagues.
At MGI Learning, our Mindset, Language and Actions Toolkit and training programme focuses on equipping customer service professionals with specific communication tools that they can use whether they are facing a positive or challenging situation. For example we teach participants how to handle feedback and complaints correctly, using a tool called Glad > Sure > Sorry – another winning formula in itself! We teach the importance of Action Language in building solid relationships with customers, helping to take them on a journey with you, knowing you are taking responsibility to deal with their situation and giving the best chance of a positive outcome.
Metric improvements in customer satisfaction and employee engagement
Many of our customers have deployed our templates and winning formula and seen positive, measurable outcomes in customer satisfaction and employee engagement, such as significant improvements in net promoter score, increases in customer satisfaction levels and significant drops in complaints. You can see more about our customer successes here.
When you equip your team members with these skills, you will help them consistently deliver the highest levels of service to build and safeguard your reputation whilst improving their capability to build strong positive relationships with your customers. Their new-found self-management and communication skills will protect them in the current demanding environment, helping them to thrive through change, be more productive, and improve your business results.
Discover how our Customer Service Excellence programme can transform your customer experiences.
Our Resources
Discover our free downloadable tools, checklists, guides and eBooks, designed to help you and your people thrive at work.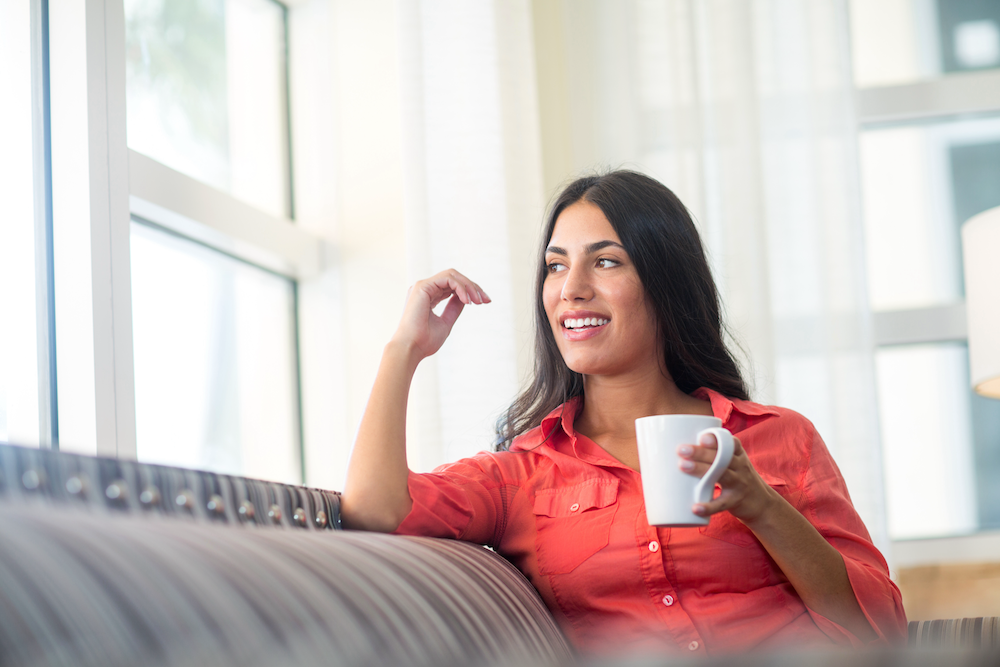 Connect with us
Ready to discover what we can do for you?