A clear pathway from 'not coping' to 'thriving'
A clear pathway from 'not coping' to 'thriving'
Equipping your people with skills for optimum wellbeing, resilience and success in the workplace.
As the UK's workforce continues to navigate the opportunities and challenges of a re-engaging world, we know that it's more important than ever to really observe and understand our people's needs so that we can ensure they are empowered with skills that bolster and build their wellbeing and resilience, enabling them to move forward with confidence and optimism.
With a suite of highly effective and accessible tools at their fingertips and a true appreciation that they have what it takes to play their part and make a difference, customer teams can work well together and move towards increasingly effective service and outstanding outcomes for all. Happy, thriving people are a powerful force for increased productivity, better ability to deliver excellent service and ultimately to bolster the bottom line.
Look in and listen
As good leaders the first step is to really look, listen and understand what is happening within your organisation. It should be easy to determine whether you see what you want to see in a successful, thriving business – people who are purposeful, dynamic and collaborating happily together to get things done with great teamwork and a sense of pride and achievement – as opposed to pockets of uncertainty and potential conflict where people can feel under pressure, unsupported, under-appreciated and be slow or unable to make decisions.
Moving on from 'not coping'
Whether it's one member of the team or more, being in a state of 'not coping' is an unacceptable place to be for many reasons, not least the health and wellbeing of an individual which can also affect the wider team. It's everyone's responsibility to look out for each other and for leaders to put in place robust plans and actions to ensure that everyone is supported, comfortable and working within the parameters of their skillsets and capabilities while providing opportunities for growth.
Challenge is positive
The workplace should ideally be full of satisfying, challenging and rewarding moments where support, friendship, understanding, learning and development underpin busy and dynamic daily routines. Stress is a normal response to the demands of work and can be beneficial in short bursts, helping people to stay alert and perform at their best. However, prolonged or excessive work-related stress can be damaging and is unacceptable and could lead to employees feeling out of their depth and unable to cope.
Helping your people to build resilience and thrive
Employees with higher resilience tend to be more adaptive to challenges, setbacks and change and have the capacity to move on after they encounter unexpected scenarios. The exciting thing about resilience is that it is a skill, and with practice, can be learned, honed and embedded so that it becomes a natural and intrinsic resource. Resilience-building learning programmes are invaluable, and with the right components, are proven to dramatically enhance employee performance and wellbeing – enabling people to embrace an optimal mindset and manage anything that comes their way at work.
Leaders who strive to create a positive working environment and culture, where individuals thrive and organisations prosper, will reap the benefits of success and growth. Leaders have a duty to step in and help move any members of their team who are showing signs of 'not coping' onto a positive trajectory where they can progress along a foundational pathway of coping, managing well and ultimately, thriving – which is where we would expect all employees to be for most of the time for optimum wellbeing and performance.
Moving along The Thriving Pathway to success
We know that this focus on a resilient, healthy and fulfilled workforce is on the minds of many senior leaders today. There is a continuum on which every employee sits from not coping to thriving and at MGI, we have created a Thriving Pathway to help everyone in a team move closer to consistently thriving at work every day. This is a key component of the tailored learning programmes we deliver within our overall Mindset, Language & Actions Toolkit to help our clients achieve their goals and more in terms of employee engagement and excellent customer service, including the vital elements of wellbeing and resilience.
Master these six skills and power through to manage whatever comes your way at work
We know that to truly thrive at work while managing our wellbeing effectively and building our resilience on an ongoing basis requires everyone to be equipped with the following:
· A healthy, optimal mindset to drive motivation
· The ability to self-assess and self-manage
· The ability to assess situations and find solutions, options and a way forward
· The ability to collaborate, cooperate and work well in a team
· The ability to prioritise and focus
· All of the above underpinned by positive and influential communication skills.
Our Learning Journeys are designed to ensure every learner is enabled with a specific suite of tools to ensure they are able to move swiftly from 'not coping' to 'thriving' at work and also at home and are tailored to meet each customer's needs following a thorough diagnostic process. Being fully equipped with solid skills to bolster resilience and wellbeing alongside the right levels of purpose, challenge and support will give your people the opportunity to flourish in their roles.
People who are equipped with the tools to thrive whatever comes their way at work will be engaged and motivated, more able to able to perform at their best, working well with colleagues, collaborating and cooperating and ultimately delivering positive solutions and outcomes for customers, key stakeholders and the organisation.
Find out more about how our training programmes can help your people thrive in your workplace here.
Our Resources
Discover our free downloadable tools, checklists, guides and eBooks, designed to help you and your people thrive at work.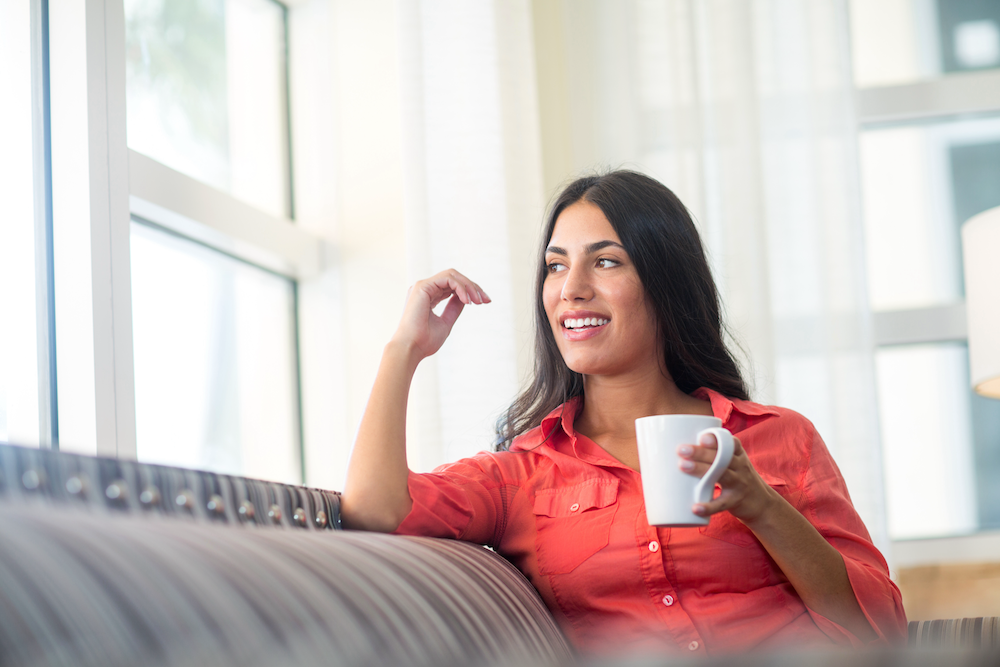 Connect with us
Ready to discover what we can do for you?