Ensure high levels of resident satisfaction in line with the Housing Ombudsman's Complaint Handling Code
Proven, people-focused customer service training for social housing organisations.
Excel against the Levelling Up White Paper and the Housing Ombudsman's updated Complaint Handling Code
We have a proven track record of over 20 years in equipping people in the UK housing sector to deliver customer service excellence, to thrive through change and build strong, resilient teams who can respond with respect to residents' needs and demands.
Our results-driven Customer Service Excellence Training and Toolkit for housing equips people with everything they need to excel in their interactions with residents and colleagues. It helps them to be solution-focused from the outset,  to collaborate effectively and achieve reliable and satisfactory outcomes every time, in line with expectations of the updated Code.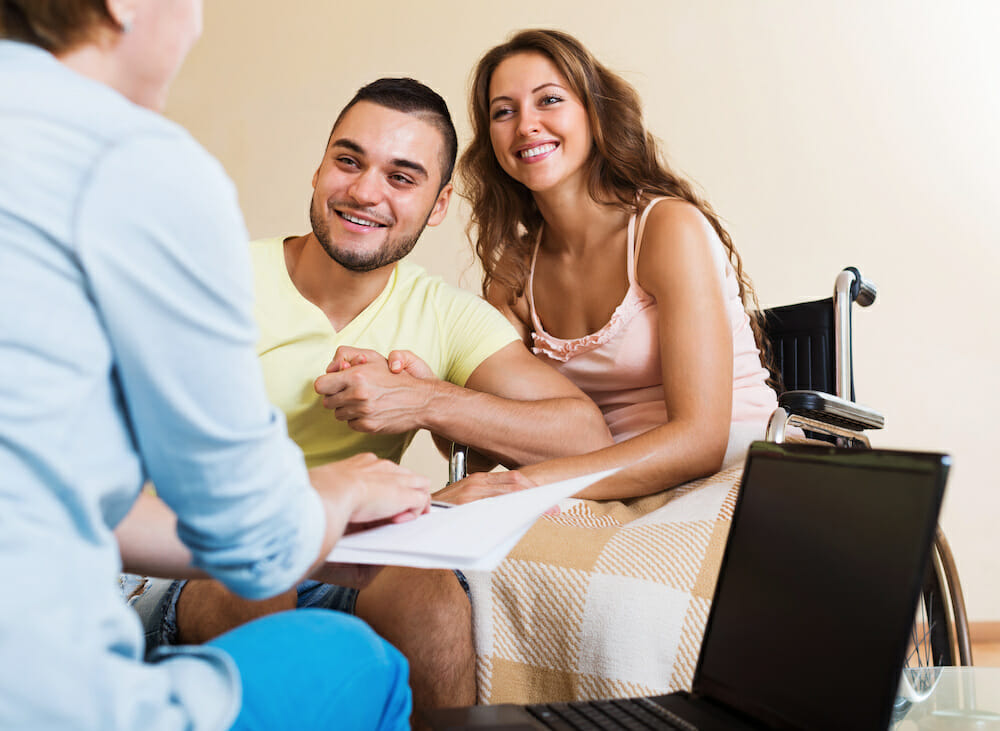 Free strategy session to help you exceed the standards set out by the Housing Ombudsman
We'd like to help you respond effectively to the new standards. Book in for a free 30 minute virtual strategy session.
Our Training and Toolkits transform resident experiences
Our unique Customer Service Excellence Training and Toolkit has been transforming customer service experiences across the UK housing sector for many years, putting the emphasis firmly on the people aspect of service with resident satisfaction and employee engagement at its heart. Training your people in our proven and practical Toolkit means you can be certain that they will: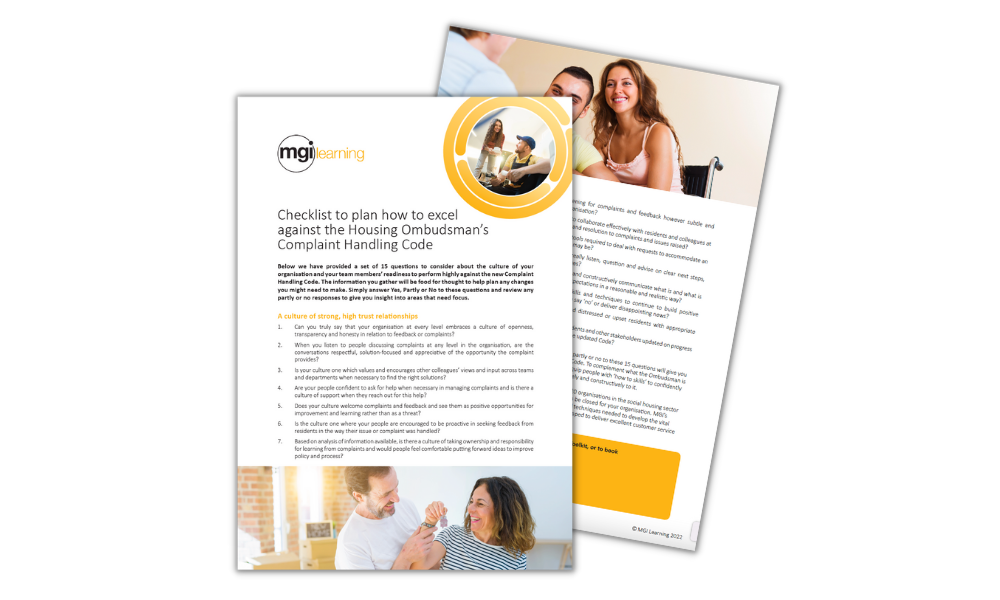 Checklist: 15 questions to help you excel against the Housing Ombudsman's Complaint Handling Code
Use our checklist tool to complement the Ombudsman's self-assessment and evaluate whether your culture and people capability will enable everyone to embrace the expected standards and positively deliver against them.
Explore our Customer Service articles for housing


We know from our experience working with many customers in social housing that your highly competent teams are working hard to achieve good outcomes for
Read More »

Following on from the fifteen questions we invited you to consider about your people's readiness to excel against the Housing Ombudsman's updated Complaint Handling Code,
Read More »