The magic formula for Customer Service Training excellence


The magic formula for Customer Service Training excellence
Exceptional customer service is the key to loyalty, retention, business growth and profits and involves a set of skills which should combine in every service opportunity to create success and satisfaction. As we continue to navigate our way through varying degrees of change and uncertainty such as unexpected requests to work from home, it's more important than ever to step up and equip our customer service teams with effective tools and resources that provide a robust framework within which they can operate with certainty and continue to thrive and deliver excellent service, whatever comes their way.
The vital ingredients of successful training
In our experience, the formula for success in building and maintaining a motivated and productive customer centric workforce that can embrace change and challenge rests on two key pillars. The first is for each person to have a powerful, positive mindset which allows them to remain calm and able to self-manage, and the second is the ability to then show that mindset to others through powerful, everyday solution-focused communication. To help your team to consistently demonstrate this mindset there is a vital ingredient that adds the magic to the mix. This is to give people a Toolkit to cultivate a solution-focused mindset with powerful positive communications skills which also actively encourages their personality to shine through and breathe life and emotional intelligence into the customer experience.
Truly exceptional customer service depends on genuine, sincere and natural interactions between the team and customers that are welcoming, friendly and reassuring to make your business stand out from the rest and ensure the customer feels appreciated, listened to and understood. It is this uniquely personal response that brings a vital human touch to company policy and process so that we can always avoid a robotic or scripted approach that constrains and restricts.
Pillar 1 – Positive Mindset and Behaviour
Our mindset is at the heart of everything we think, feel, say and do and affects every aspect of our personal and working lives. It's a framework that can shape our response to every situation we encounter and drives our interaction and relationships with others. People with a positive, healthy and resilient mindset will act confidently and efficiently and can easily allow their personality and optimism to shine through whatever comes their way.
There are four key components to what we refer to as the Optimal Mindset.
Ownership and Responsibility
With the right mindset, people will actively embrace responsibility and are happy to take ownership of their roles. They are empowered with the ability to navigate through a complex set of issues to find a good solution, seeing a clear way forward when faced with new challenges and obstacles to progress. Their driving motivation will be to see the process through in a positive, solution-focused way, providing a sense of achievement through knowing they have done their best for the customer.
Optimism
Underpinning this desire for success and progress lies a firm belief that there is always a solution and a positive outcome in any situation. Having an optimistic outlook means buying into the future of the business with a positive attitude, confident in the team's ability to work together and show strength and resilience. Optimistic people consistently demonstrate happiness, humour and understanding, leading to increased productivity and wellbeing in themselves and those around them.
Listening and showing respect
The ability to listen closely and carefully consider what others have to say is a key component of an optimal mindset. People who have respect for the views and insights of others and can recognise that all feedback is invaluable, seeing setbacks as critical learning tools rather than threats and irritations will be empowered to develop customer centric skills. Teams that are equipped to provide solutions that fit customer needs and not their own convenience will strive for long-term solutions rather than shortcuts, understanding that positive actions show customers you really listen and genuinely care about their goals and outcomes.
Making a difference
People with an optimal mindset are highly motivated with a strong belief that they really make a difference; they are confident their contribution is worthwhile and demonstrate a strong sense of purpose. Having the ability to rise to new challenges with confidence and competence, safe in the knowledge that individual contribution is valued will generate more optimism and drive, leading to increased productivity and more successful outcomes.
Pillar 2 – Positive Language and Actions to communicate this mindset to others
Our mindset is expressed and reinforced through everything we think, feel, say and do; basically, our language and actions. Being able to communicate in a positive, constructive and appreciative way in all our interactions, right from the start, will ensure we build rapport, show empathy and create stronger relationships with others while demonstrating commitment and care for the other person's situation.
Being clear with messaging is important for building trust with customers and colleagues, particularly in situations where you are not certain of the answer and need to take further actions to resolve an issue fully. There are many situations where you need to check something out or ask someone else for information in order to give an accurate, respectful and solution-focused reply, particularly during times of change and uncertainty, or where colleagues may not be instantly accessible.
It's even more important to be clear, open and honest while building confidence through a solution-focused approach and looking at what we can do to move a situation forward. Being prepared with the right action language and positive responses will help to give clarity and avoid confusion further down the line.
Customer satisfaction and employee engagement
Our customers use our Toolkit and winning formula to achieve positive, measurable improvements in customer satisfaction such as significant increases in net promoter score, increases in customer satisfaction levels, and significant decreases in complaints. Importantly, employee engagement scores increase too with people more resourced to manage anything that comes their way at work. More information about our customer successes can be found here.
When you equip your team members with these skills, you will be able to help them consistently deliver the highest levels of service in order to build and protect your reputation, while also improving their ability to build strong positive relationships with your customers. Their self-management and communication abilities will protect them in today's demanding environment, allowing them to thrive through change, be more productive, and improve your business results.
How can we help?
To find out how MGI's Mindset, Language and Actions Toolkit and tailored Learning Journeys can empower your teams with exceptional customer service skills, please get in touch here.
Our Resources
Discover our free downloadable tools, checklists, guides and eBooks, designed to help you and your people thrive at work.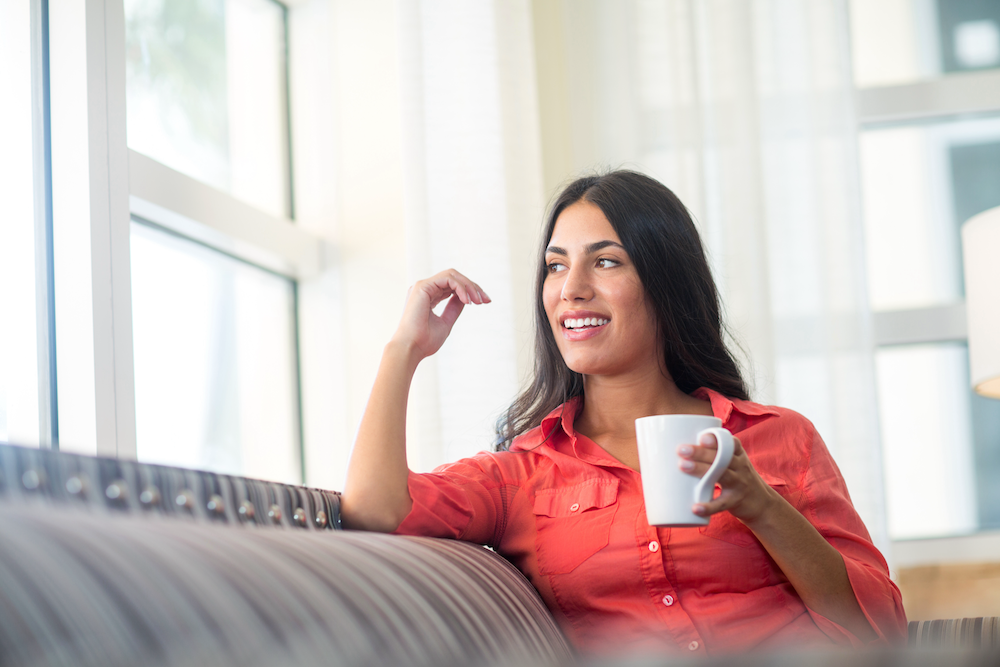 Connect with us
Ready to discover what we can do for you?