Customer Excellence Programme
Advancing customer excellence skills for graduates of MGI's Mindset, Language & Actions Toolkit training.
This programme will equip participants who are trained already in the MGI Learning 1 day Mindset, Language & Actions Toolkit with greater confidence and capability in building trusted relationships with customers. It will equip them with additional practical and immediately useable tools to drive greater ability to connect, influence and engage with others, growing confidence in the 'people' aspects of building strong relationships to complement technical capability. All of these skills will help gain excellent scores against any of your customer metrics and also boost employee engagement scores by giving additional tools to do a great job.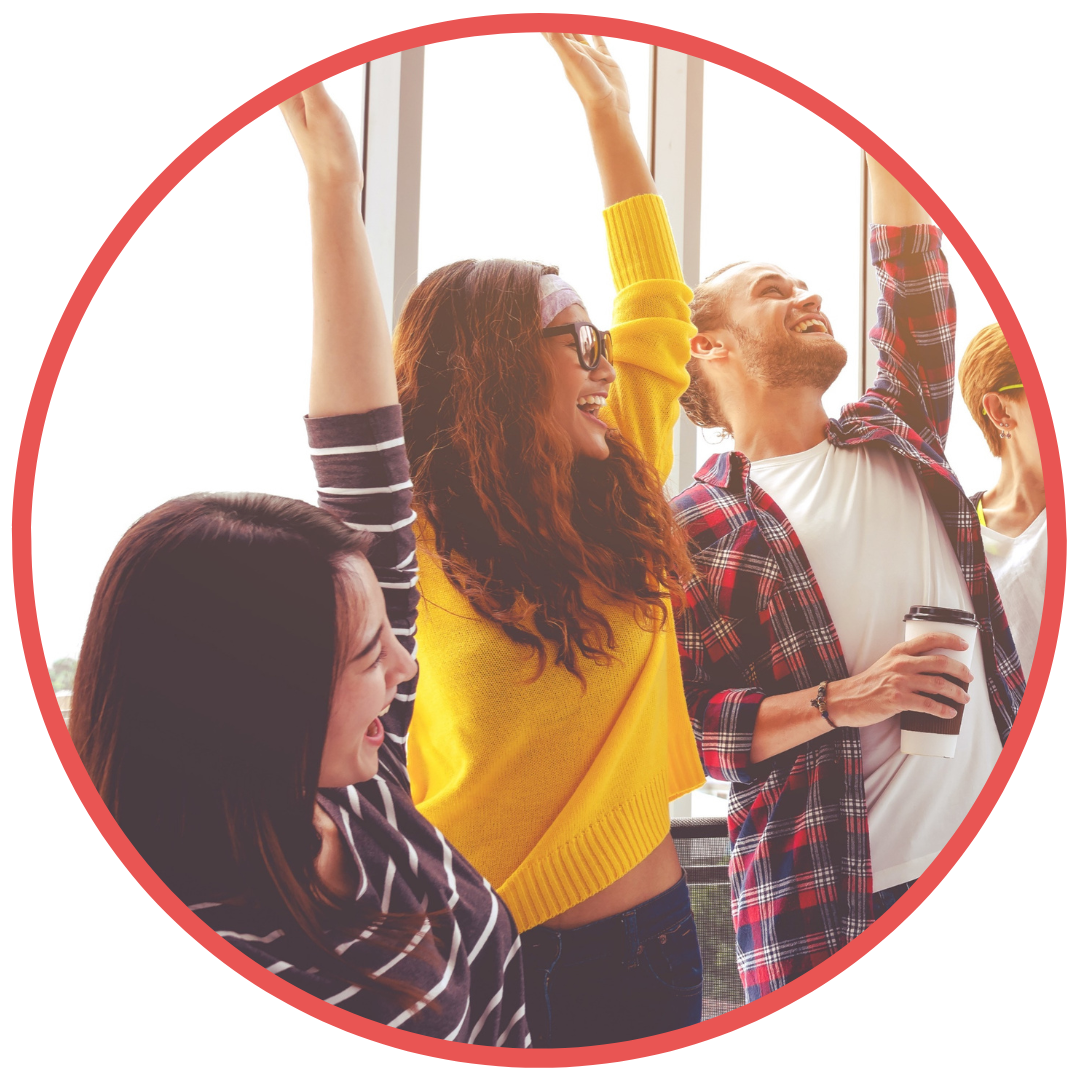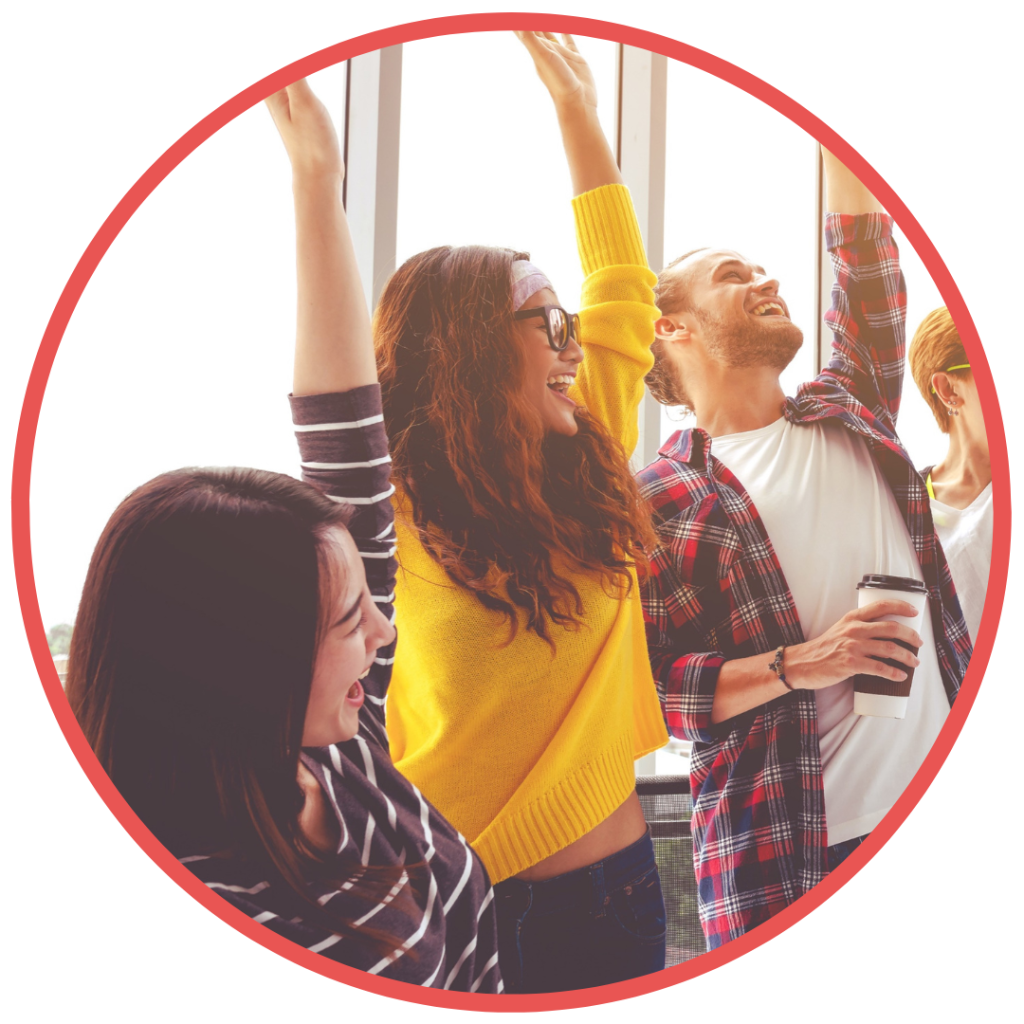 Introducing our Advanced Customer Service Programme
Our new Customer Excellence programme delivers advanced customer service skills to add further sophistication to the way everyone in your organisation interacts with customers and each other. The programme is delivered over four, half-day modules or two full day sessions and starts with a refresh and deepening of the core Mindset, Language & Actions tools. Additional tools are added to create a powerful system where the participants can select and use the appropriate tool, or combination of tools, to achieve the best experience for their customer.  Finally in the 'ready, set go' session, participants practise the use of the tools in scenarios relevant to their roles so they are completely confident to consistently use them in all of their service interactions with customers and colleagues alike.
To tailor the programme to your specific customer context, an MGI Consultant would undertake straightforward discovery meetings to ensure the appropriate understanding of the opportunities and challenges facing your teams in excelling in their service delivery. At the end of the programme they will be equipped to excel in building relationships of high trust tailored to customer needs to deliver your business goals.
The Programme can be delivered virtually using Zoom/MS Teams and is usually delivered in four, three and a half hour workshops.
Stage 1 - Advanced Customer Service Skills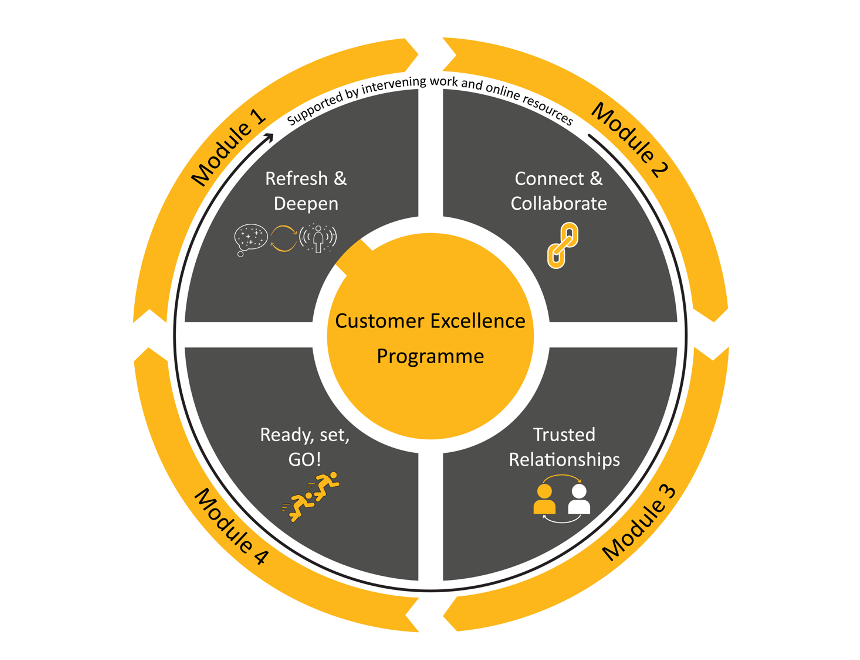 Delivered in a way that works for you
The Programme can be delivered virtually using Zoom/MS Teams and is delivered in four, three and a half hour workshops.
Alternatively, we offer the option of an in-person delivery. This option is delivered in two, one-day workshops with adapted intervening work.
Please get in touch to discuss how this programme will help your people excel in their service delivery.