Transforming Social Housing Associations
through proven employee training
We have over 20 years experience working within the Social Housing sector and over the years have become the go-to training provider to help deliver transformational change, customer service excellence and a thriving workforce. Our proven, results-driven soft skills training equips employees to deliver exceptional customer experiences, adapt effectively to change and build resilience.
We know that ensuring you have a customer service culture which is deeply embedded into your Housing Association will be a huge focus in light of the Government White Paper. Having the right people and the right behaviours for the rewarding and challenging roles that exist in the housing sector can be easily achieved through our proven Mindset, Language and Action Toolkits. 
We helped Network Homes achieve "outstanding" employee engagement
We provided Network Homes with specific support for their new 'People & Culture' agenda which has driven significant improvements in employee engagement, …
We have worked with over 140 Housing Associations. 
How we can help you?
Book a discovery call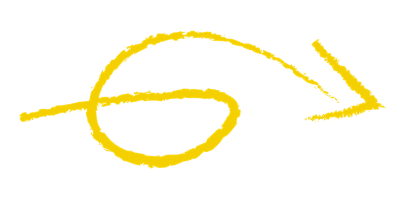 Listen to Paul Hackett, CEO of Optivo, explaining why our training is the best customer service programme for Housing Associations.  
How does our training deliver real business value?
We will work with you to implement a customer service culture programme that drives significant improvements in customer satisfaction,  employee engagement, operational effectiveness and financial results. By equipping your people with the tools from our customer service training, they will excel in service delivery, cope better and thrive in today's changing Social Housing environment.
Our highly engaging learning solutions are proven to deliver improvements in qualitative and quantitative business measures against baseline measures that we agree with you.  Through a collaborative process, we create a roadmap for the training delivery and embedding process which is presented in an easy to use 'Plan on a Page'. By following the steps in the Plan, you can be confident that you will achieve a customer service culture to be proud of, delivering high customer satisfaction and ensuring employees are thriving in the workplace. 
During the interactive training, employees embark on a motivating Learning Journey or course either through in-person (via video at the moment), e-learning or blended learning solutions which are designed to be easy and engaging to take part in.  The training and follow on embedding activities are tailored specifically to your organisation's goal, values and aspirations to make the learning meaningful and memorable. 
Our proven embedding process is the key – that's what makes the training and skills stick to ensure long term customer service improvements. Our Embedded Learning Blueprint is based on a simple formula … which is as straightforward as A + B = C. When followed, this clear approach to embedding learning means that we can say without question that you will achieve the results you are looking for.  

Get in touch to find out how we can help you achieve customer service excellence and live your values