Are you looking for tools that can bolster your team's customer service skills, build resilience and help them thrive through change?
Upskill people to meet new demands, help them build resilience and manage change with digital learning content …
eLearning is becoming an essential tool to maximise motivation and productivity.  With 'in-person', classroom training currently being challenging to implement, engaging online learning courses have become a necessity for many.  Continuous changes to working habits, social distancing limiting appropriateness of more traditional training, teams working remotely more of the time, colleagues on furlough or experiencing high work volumes as they work hard to keep things going, are just a few of the challenges we are hearing about.  Taking all of our experience in delivering proven learning experiences around the world, we have created a digital learning course that addresses these challenges.
Our e-Learning training is engaging, interactive and can be easily implemented to teams of all sizes.
Great digital learning experiences
Getting the digital learning experience right so that people look forward to taking part and can really see the value of what they are learning is more important than ever. 
Online learning courses from MGI are presented in highly engaging and easy to follow Learning Journeys.  Short modules of content with video based teach, interspersed with interactive activities start the learning journey.  The learner then progresses to additional activities that can be implemented in small groups and teams to really bring the learning to life.  Each step in the Learning Journey has been specifically designed to build confidence, increase knowledge and maximise value.  The programme is designed to encourage social learning through manager-led or coach-led activities, all of which can be delivered 'in-person' or online via Zoom or Teams.  
MGI online courses are available on MGI's own Learning Management System and are also easily portable to sit on in-house LMSs.  Of course the learning can be accessed any time and anywhere, allowing it to be undertaken around other operational priorities.
The additional benefits of learning online: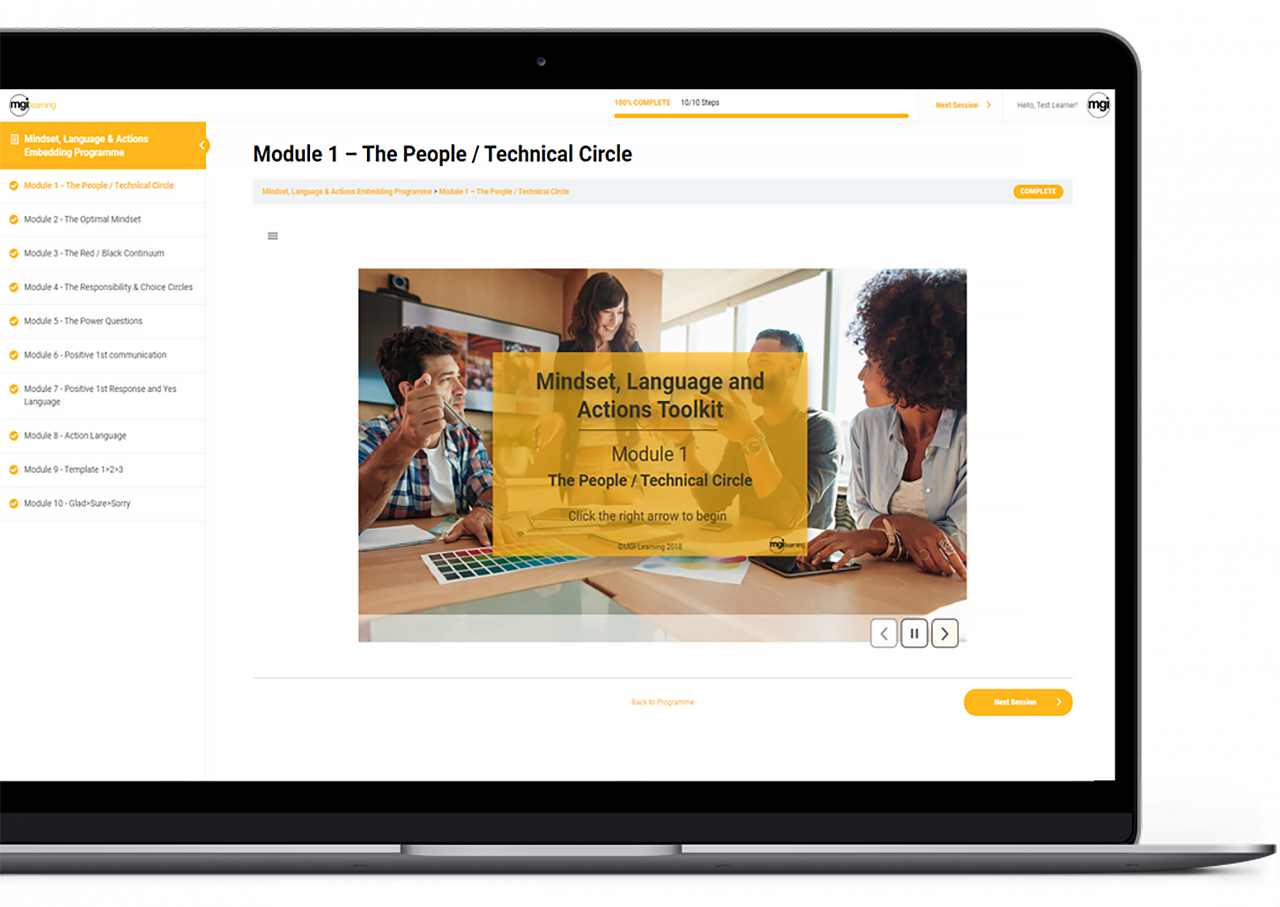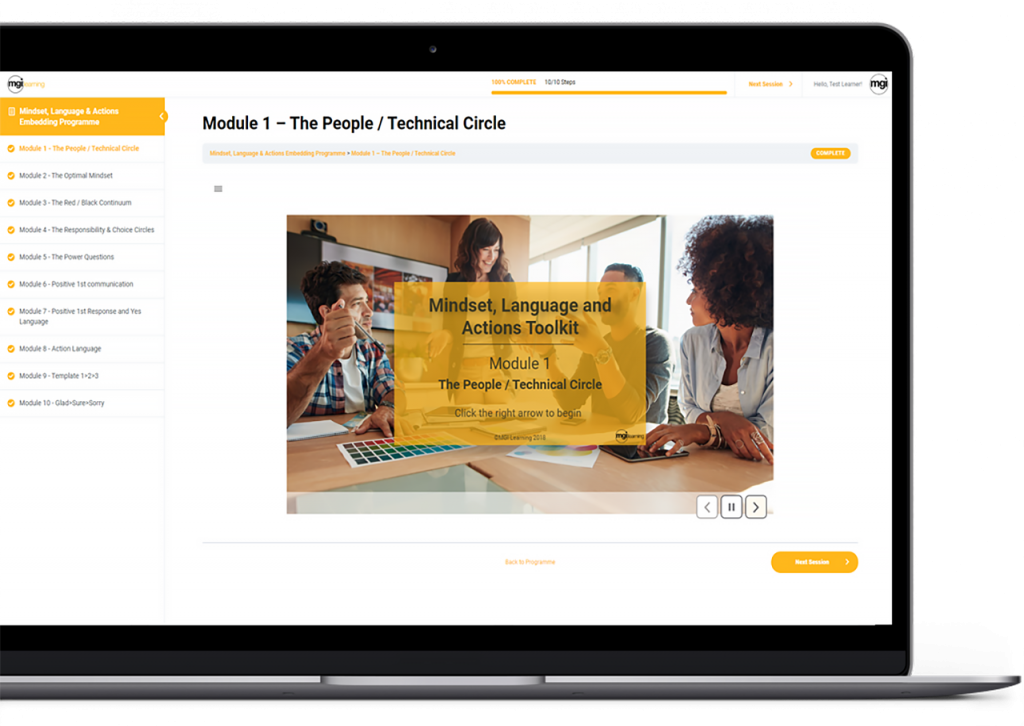 Experience our proven learning content and engaging digital platform with an online demo.
Ready to discover what we can do for you?
Let's talk.
Transformational changes in business usually involve three main aspects…
Customer Service Excellence
Deliver outstanding customer experiences consistently with a Toolkit created by Mary Gober, expert in the field of customer service
Thrive in the current environment by building higher levels of resilience and safeguarding wellbeing
Transformational blueprint to successfully navigate the choppy waters of change
Positive High Trust Culture
Establish an enviable culture based on collaboration, respect and openness
Online learning courses from MGI are presented in highly engaging and easy to follow Learning Journeys
High Performance Coaching
Achieve more and enjoy the satisfaction of success through a powerful coaching programme
In our experience, talking to and working with customer service teams from a variety of industry sectors reveals some key traits that define and underpin a successful culture. Here, we outline four characteristics that can foster a positive, inspired
Read More »

The ability to make the customer feel valued, respected, and listened to is the foundation of excellent customer service. As 2023 unfolds, the challenges of daily life for customers across many sectors calls for increased awareness of the need
Read More »

One of the most valuable skills you can have as an effective customer service manager is the ability to differentiate between what you can control and influence, and to accept that sometimes you need to move on in order
Read More »